Paramedic Association of Canada (PAC) Membership
The Paramedic Services Chiefs of Saskatchewan (PSCS) is proud to partner with the Paramedic Association of Canada (PAC) and manage the Paramedic Association of Canada (PAC) Saskatchewan Chapter.
The Paramedic Association of Canada (PAC) is comprised of over 20,000 paramedics from coast to coast. The Association is a national organization of prehospital practitioners that exists to promote quality and professional patient care through working relationships among organizations with similar interests. Protection of the public and development of the profession in the public interest is the foundation.
To become a PAC member:
Fill out the attached application form below.
Mail, or email, the application form to PSCS
Paramedic Services Chiefs of Saskatchewan
RPO Box 32062 Erindale Saskatoon, SK S7S 1N8
Send an e-transfer to

This email address is being protected from spambots. You need JavaScript enabled to view it.

or send a cheque for $50 along with the application.
If you have any questions with regards to the PAC Membership contact the PSCS Office at 306.382.2147 or by email at This email address is being protected from spambots. You need JavaScript enabled to view it.
Membership into PAC through the Saskatchewan Chapter is managed by PSCS; you do not require a PSCS membership to participate. PAC membership is open to any licensed paramedic professional in Saskatchewan.
PAC_Membership_Application_October_2022_FILLABLE.pdf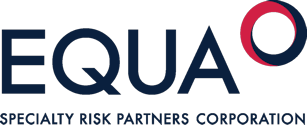 Professional Liability Insurance
PAC is pleased to provide its members an exclusive and national Liability Insurance program for $62/year* , with the following features:
Coverage in each participating member's name – anywhere the member practices in Canada- 24 hours a day, 7 days a week, and 365 days a year.
Coverage for participating registered/licensed Emergency Medical Responders, Primary Care Paramedics, Advanced Care Paramedics and Critical Care Paramedics (or their equivalent) – in all jurisdictions throughout Canada.
Each participating member will receive a copy of the "personal and portable" Professional Liability insurance coverage. This may be needed to initiate and renew their registration/licence/practice permit with a provincial regulatory authority.
Participating members may be employees, part-time workers, on leave, contractors, volunteers, retirees, and other classifications.
Coverage for professional conduct matters with a regulatory authority.
Coverage will be provided for students when they are supervised by a regulated member – for example, during a clinical practicum.
Participating members will have access to legal assistance relating to professional practice matters.
There are major benefits to buying insurance as a powerful national group, including access to group discounted rates. Liability insurance will be offered as part of a customized program, built to protect Canadian paramedics and strengthen the profession across the country. For more information, download the PAC Insurance Program Highlights document.
Professional Liability Insurance Overview
Paramedics nationally:
$62 premium/ year (increasing to $70 premium from Jan. 1, 2023) + taxes*
Dispatchers & call trackers (BC, MB, SK):
$130 premium/ year and $5 insurer policy fee + taxes*

*Premium pricing is prorated for periods greater than 12 months and is subject to change as of January 1, 2023.